5-star comfort with authentic and natural charm…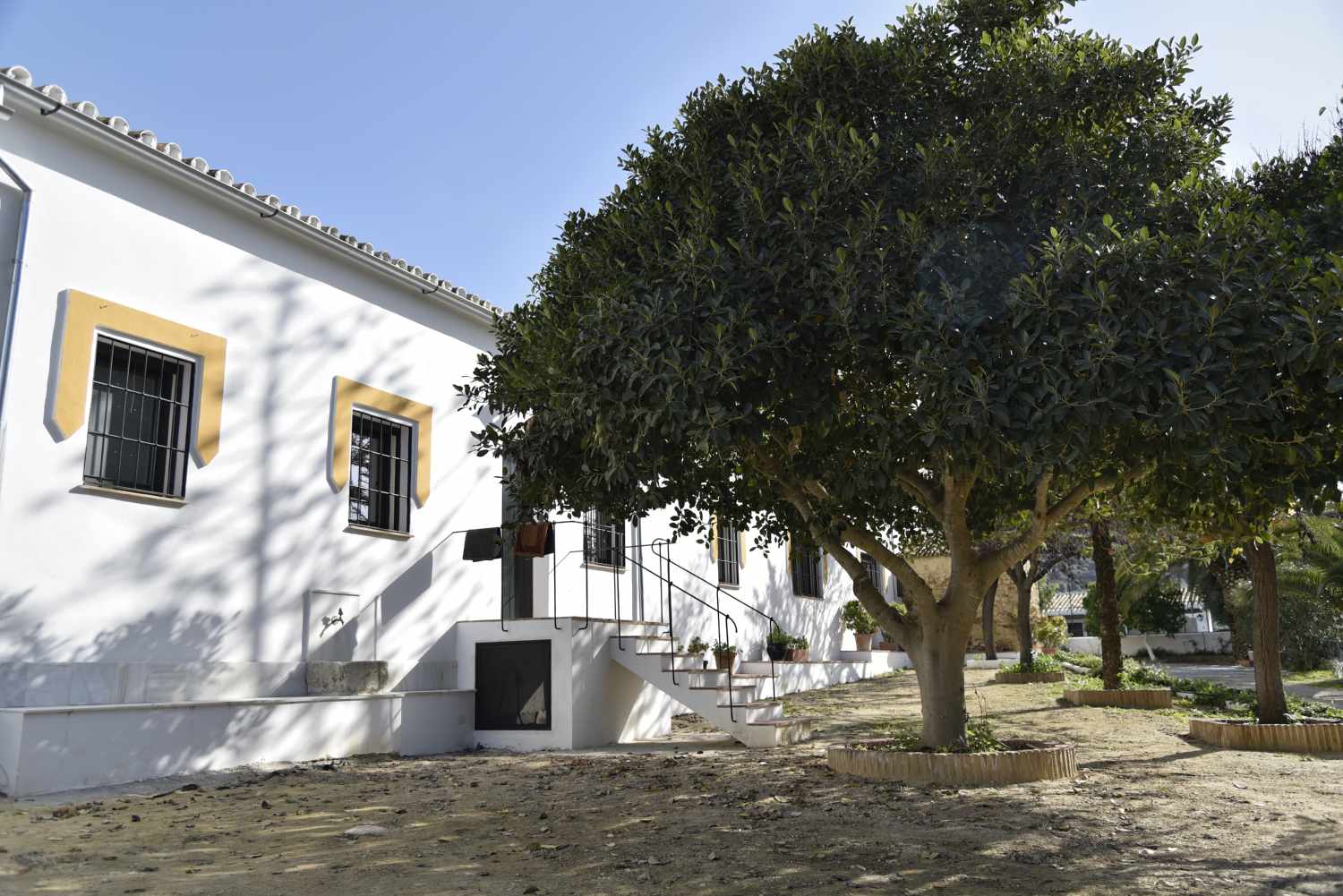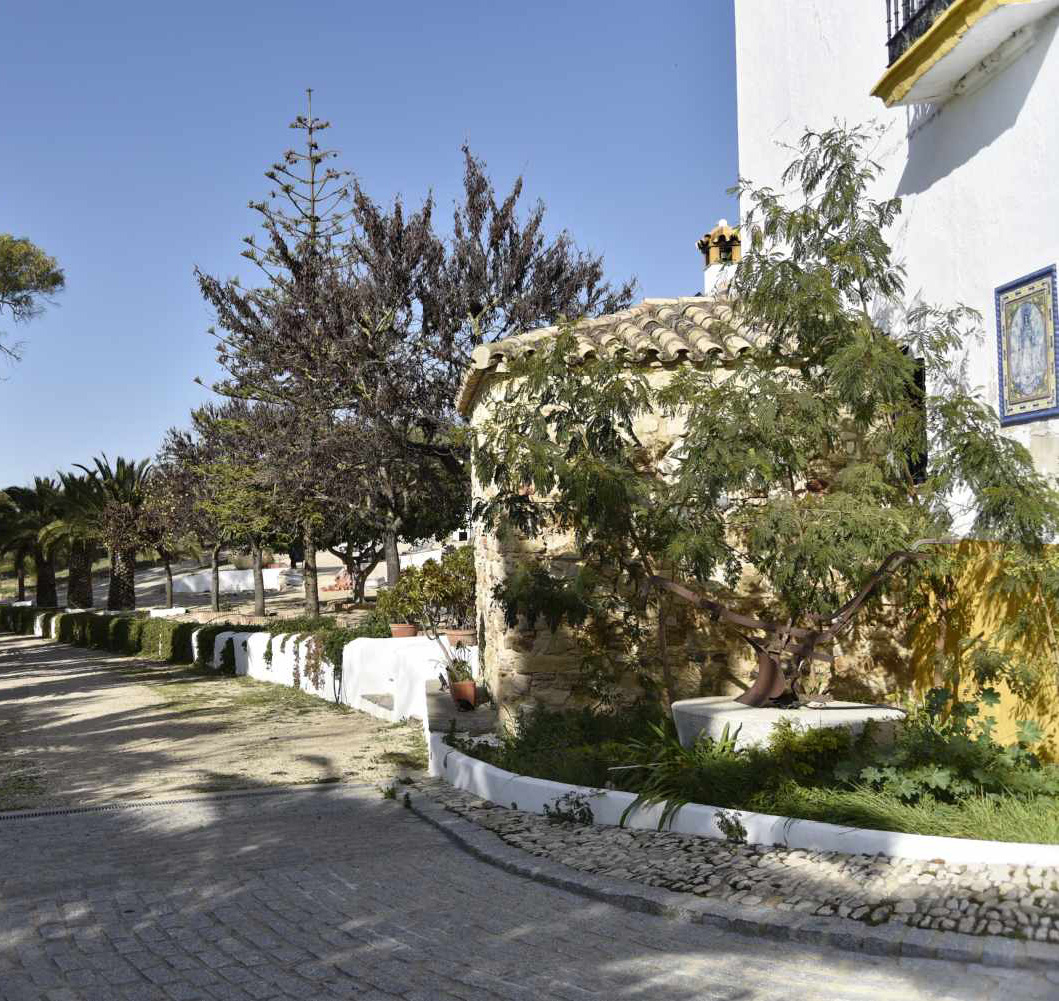 We offer 3 double rooms of 18 m2, on one level.
Facing west to protect you from the heat of the Andalusian sun, each room offers a wonderful view of the olive trees.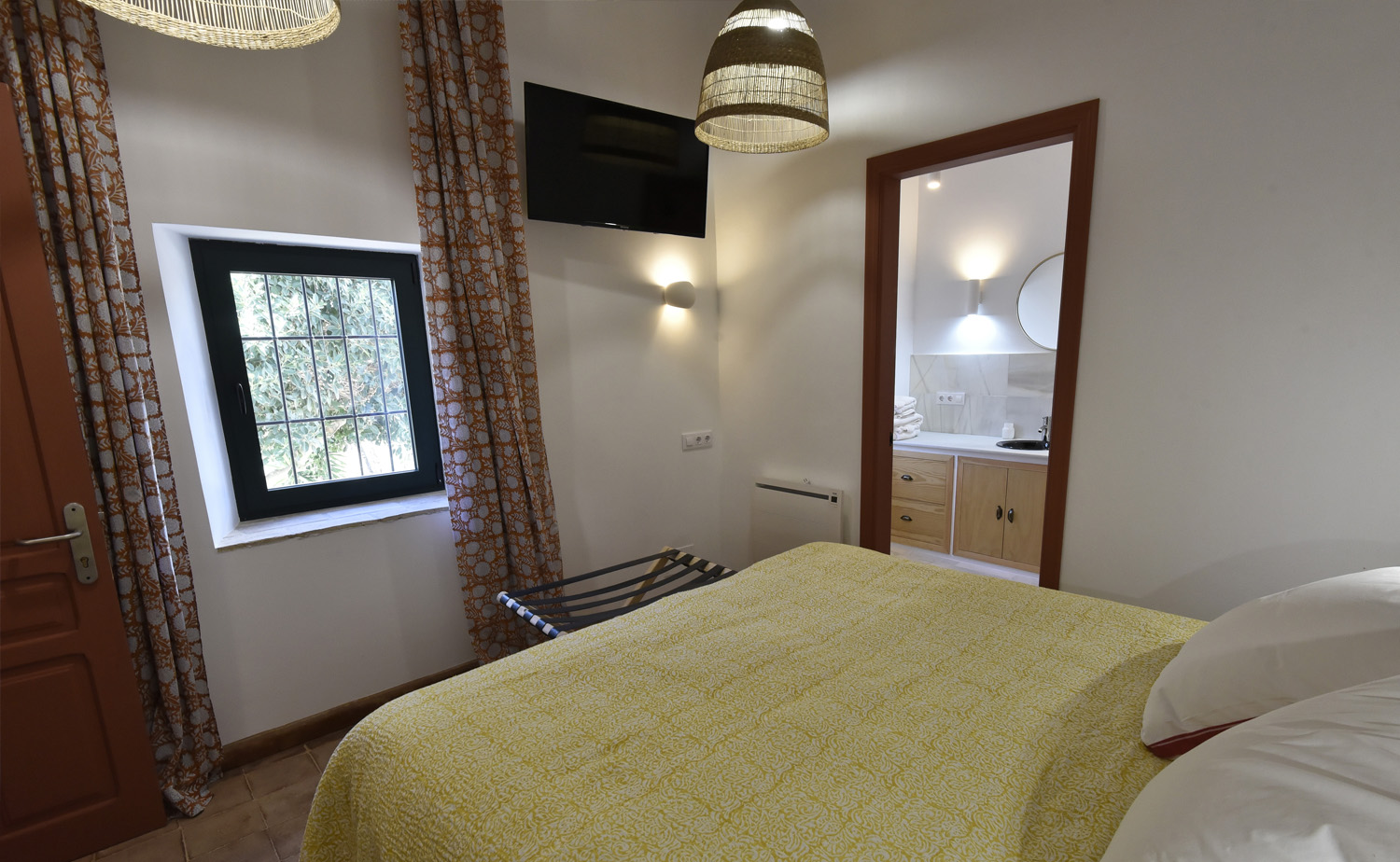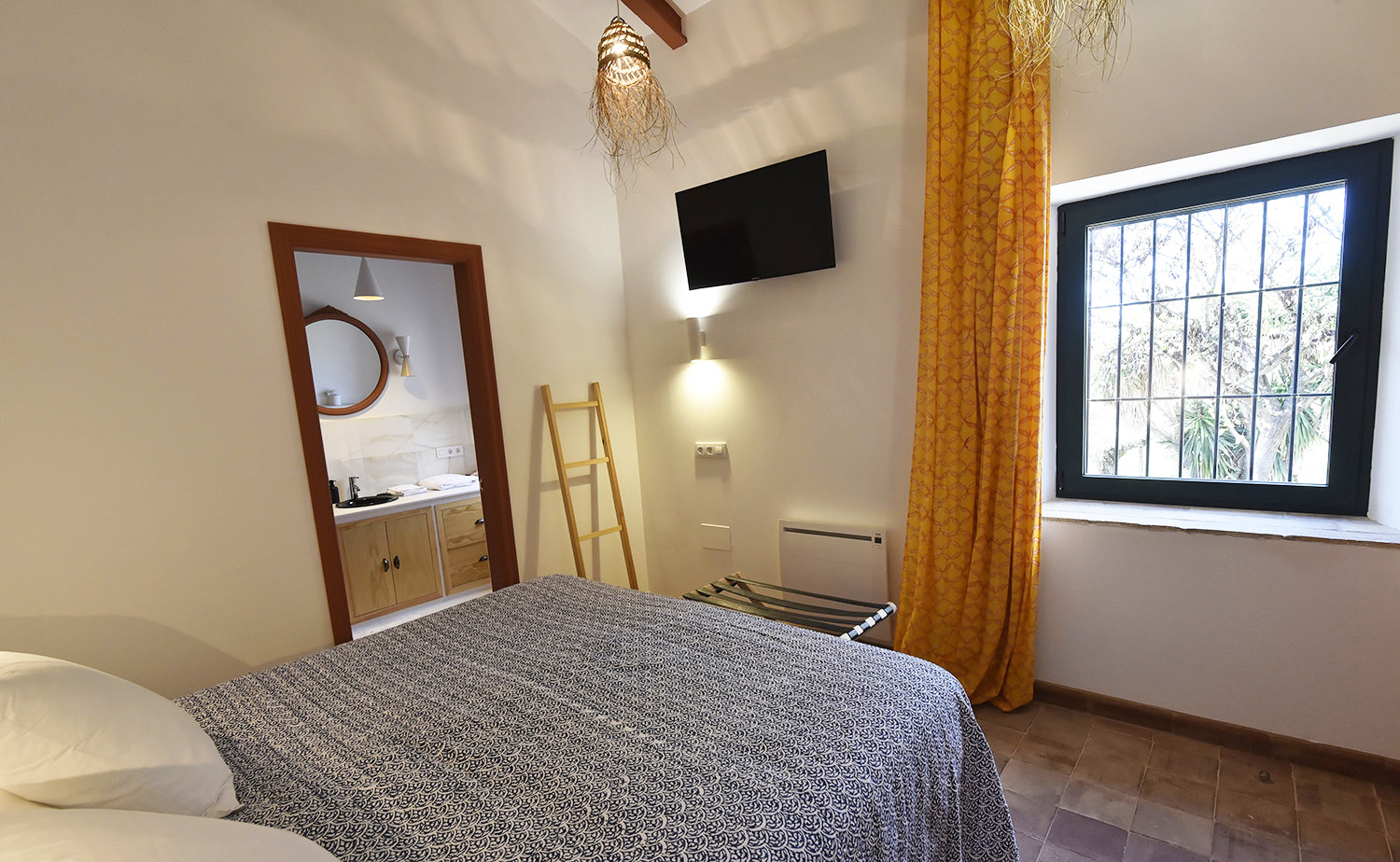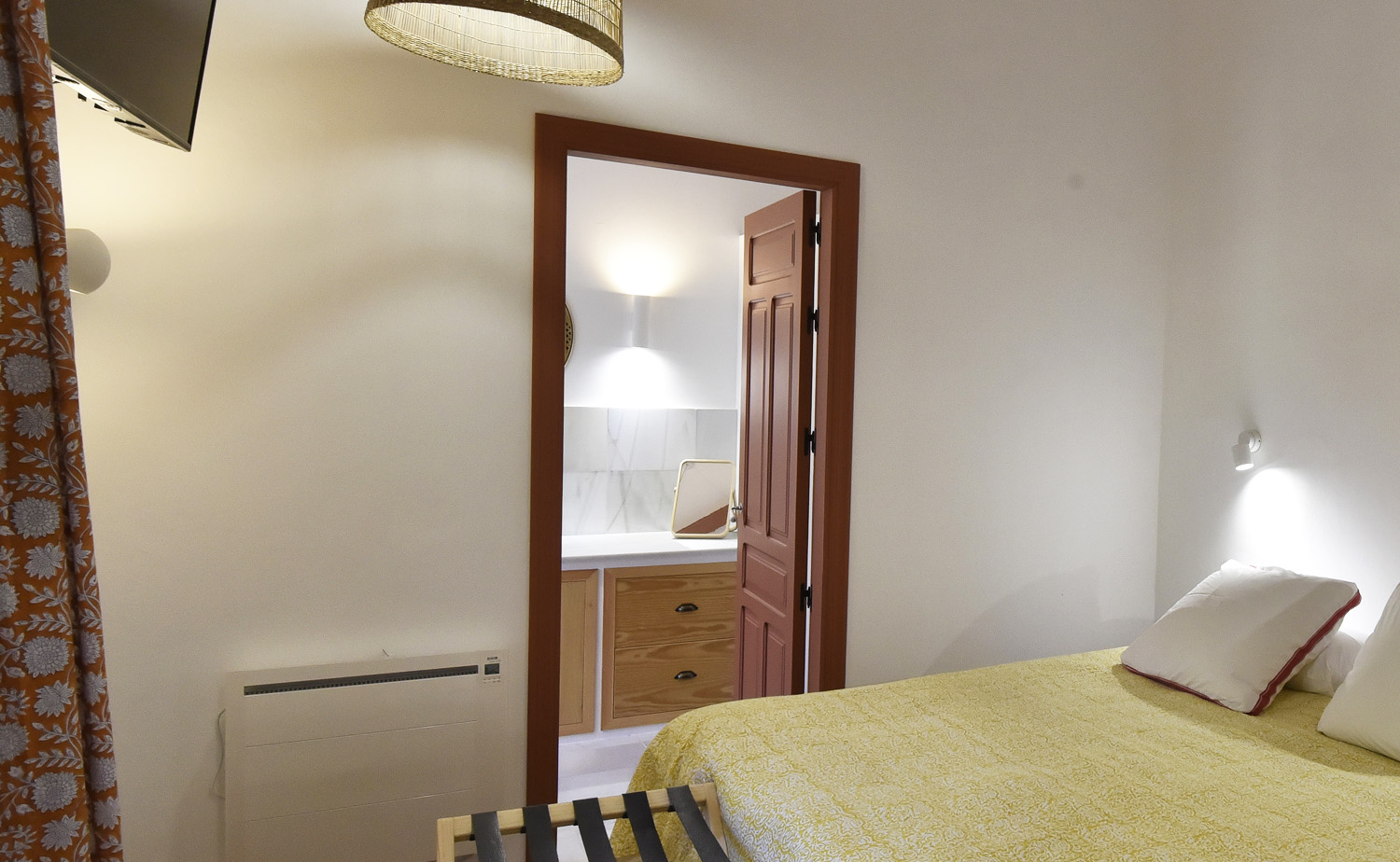 Tradition and Authenticity
From their traditional terracotta floors, handmade in Velez Malaga, a local material, the rooms exude simplicity and restful comfort. The bathrooms are in white marble from the Almeria region.
The ecological paints, some of which are based on local lime (Morón de la frontera), ensure you peaceful nights.
Natural materials are preferred for all textiles:
– Mercerized organic cotton bed linen 300 thread count and towels 450 to 600 thread count
– Pillows in down feathers and also in anti-allergic foam
– Curtains made of Blockprint fabric from India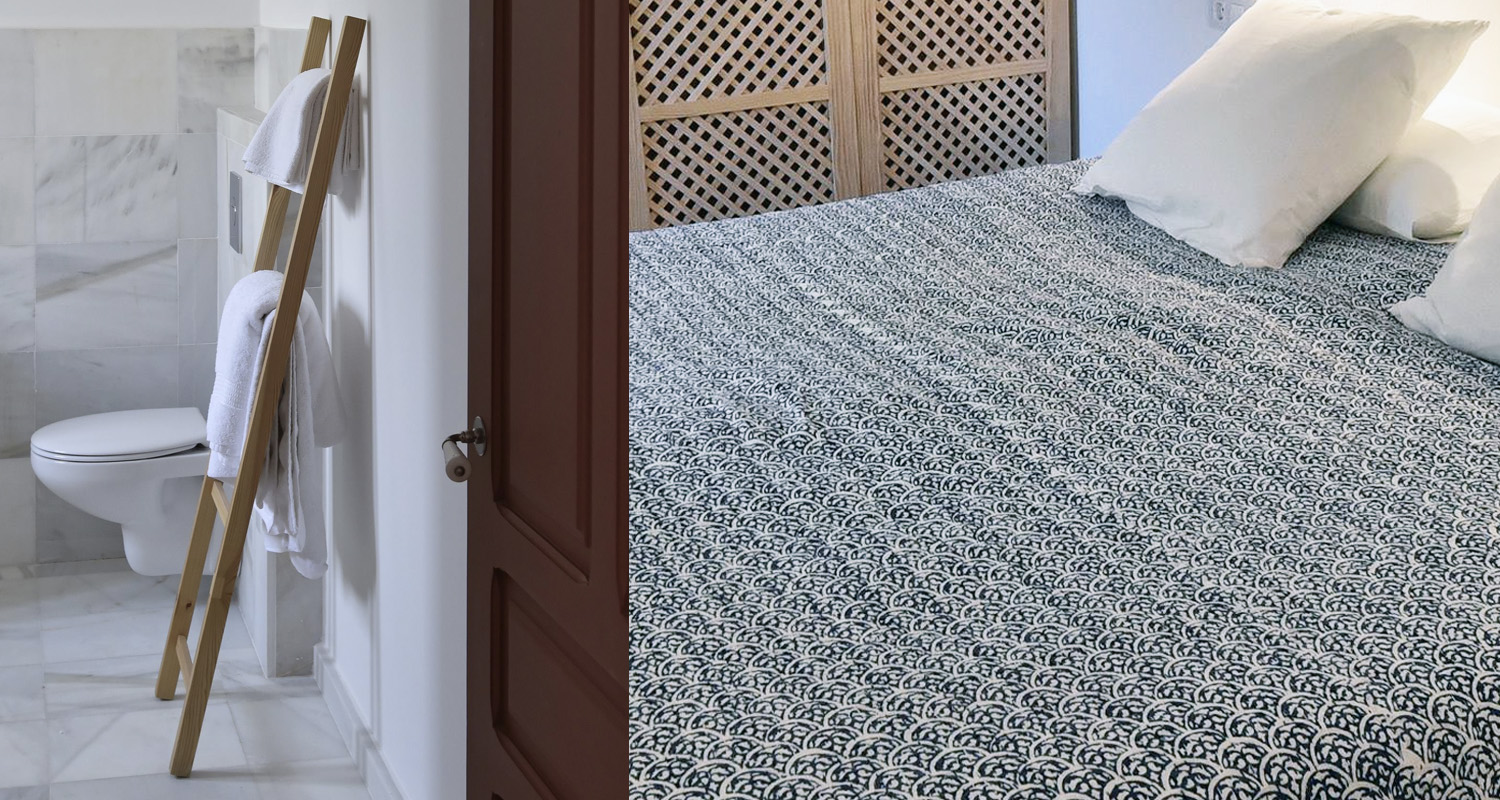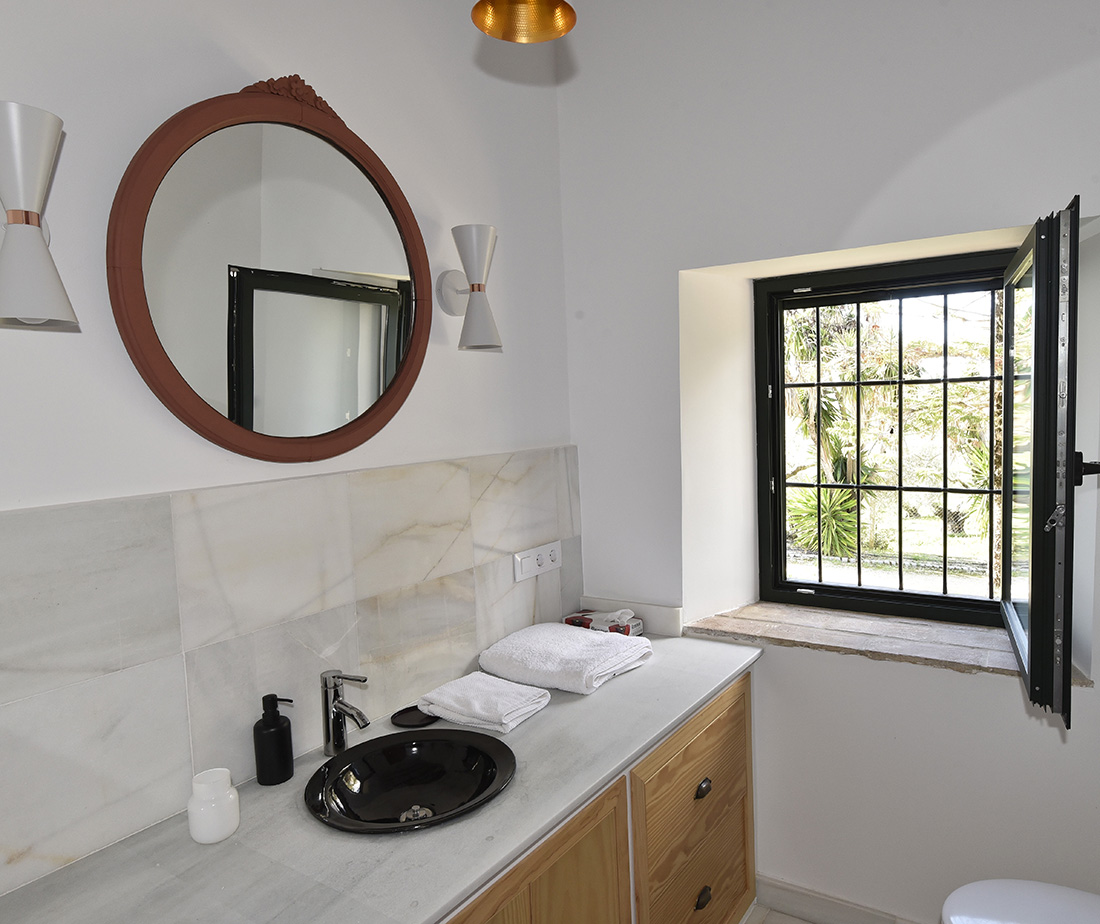 The bathrooms, made of marble, are all equipped with heating and made-to-measure storage.
The walk-in shower is equipped with Grohe taps, ensuring you much appreciated comfort while limiting water consumption, which is precious in Andalusia. Hot water is produced by solar panels.
The soaps available to you are natural, based on essential oils and Aloe Vera.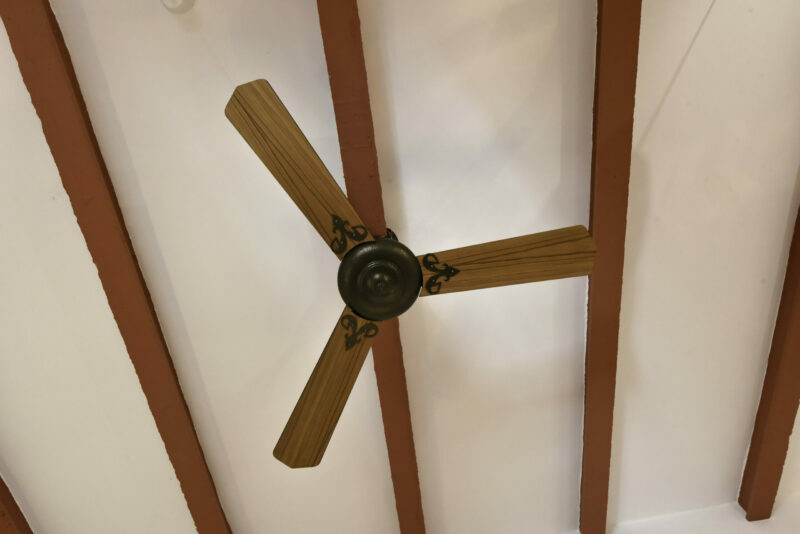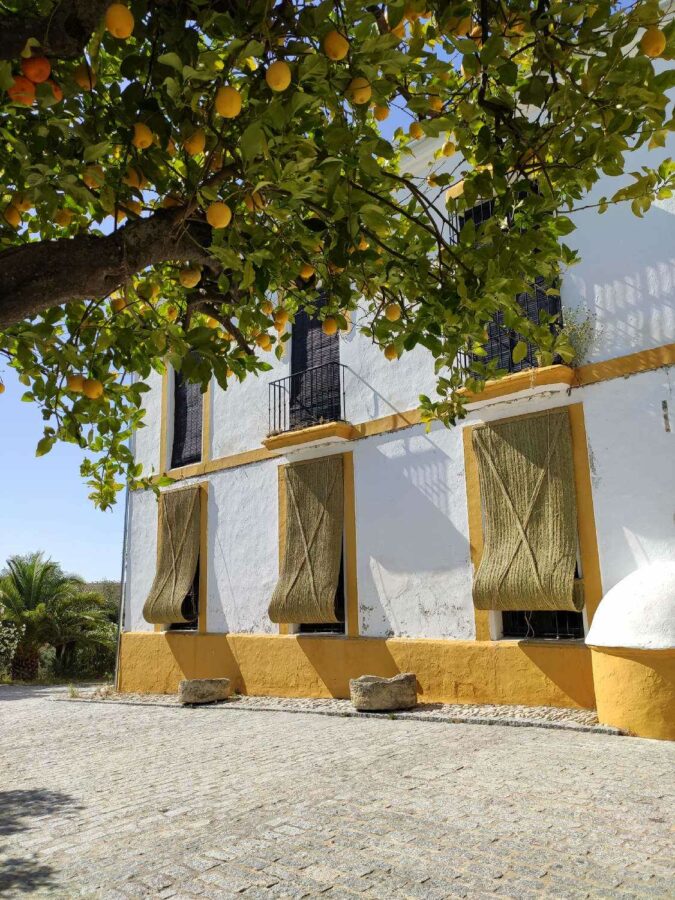 In summer, the thickness of the 80 cm thick stone walls ensures that the rooms have a pleasant temperature. They all have a large fan.
The double-glazed windows with athermal anti-UV treatment are fitted with traditional natural fiber shades and mosquito nets.
The ceiling height exceeds 4 meters.
equipment of the 3 bedrooms for 2 people
• Bedroom + bathroom: 18 m2
• Top-of-the-range bed in natural material 180×200
• Storage furniture
• 32 inch LED TV
• Free Wifi, chargers
• Heating
• Hair dryer, towels, ecological soap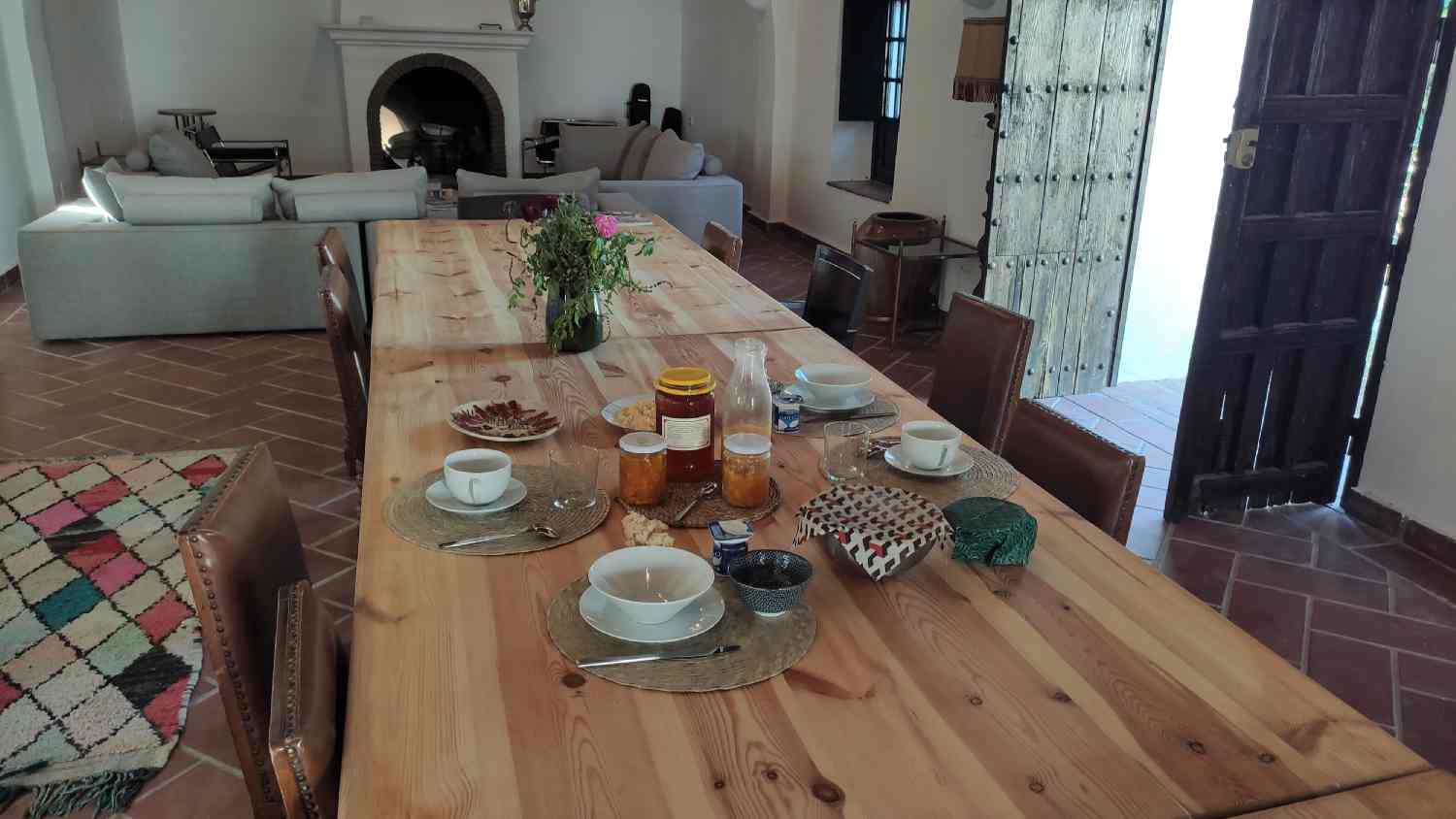 Breakfast, dinner and bar
Served on the pool side, the breakfasts are generous and are composed of ecological products from our production or local as much as possible.
The eggs come from the farm (according to the goodwill of the hens) and are cooked on demand.
Orange and grapefruit juices are squeezed from our fruit, when in season.
The ham comes from the Alpurajas (Sierra Nevada) or from a local ecological producer who respects his animals.
In the evening, you can have a full meal or a tapas menu on site, depending on the day and reservations. Meals are served at 9 p.m. The chiringito (bar) is self-service around the pool.
live to the rhythm of nature, visit Andalusia
Wake up to the songs of the birds, have breakfast around the swimming pool in the middle of the olive grove, appreciate the natural and local products.
Visit Andalusia, from Seville to Tarifa, from Cadiz to Malaga, at your own pace, without having to change hotels every day.
Enjoy the swimming pool.
To relax.
Tapas and chiringito drinks.
Dinner at the table d'hôtes by booking in advance, depending on the days and the number of reservations.
Admire the stars.
Spend a good night in peace surrounded by nature.