Welcome at Finca Las Rosas de Santa Ana
Casa rural in the hearth of Andalucia – Adult only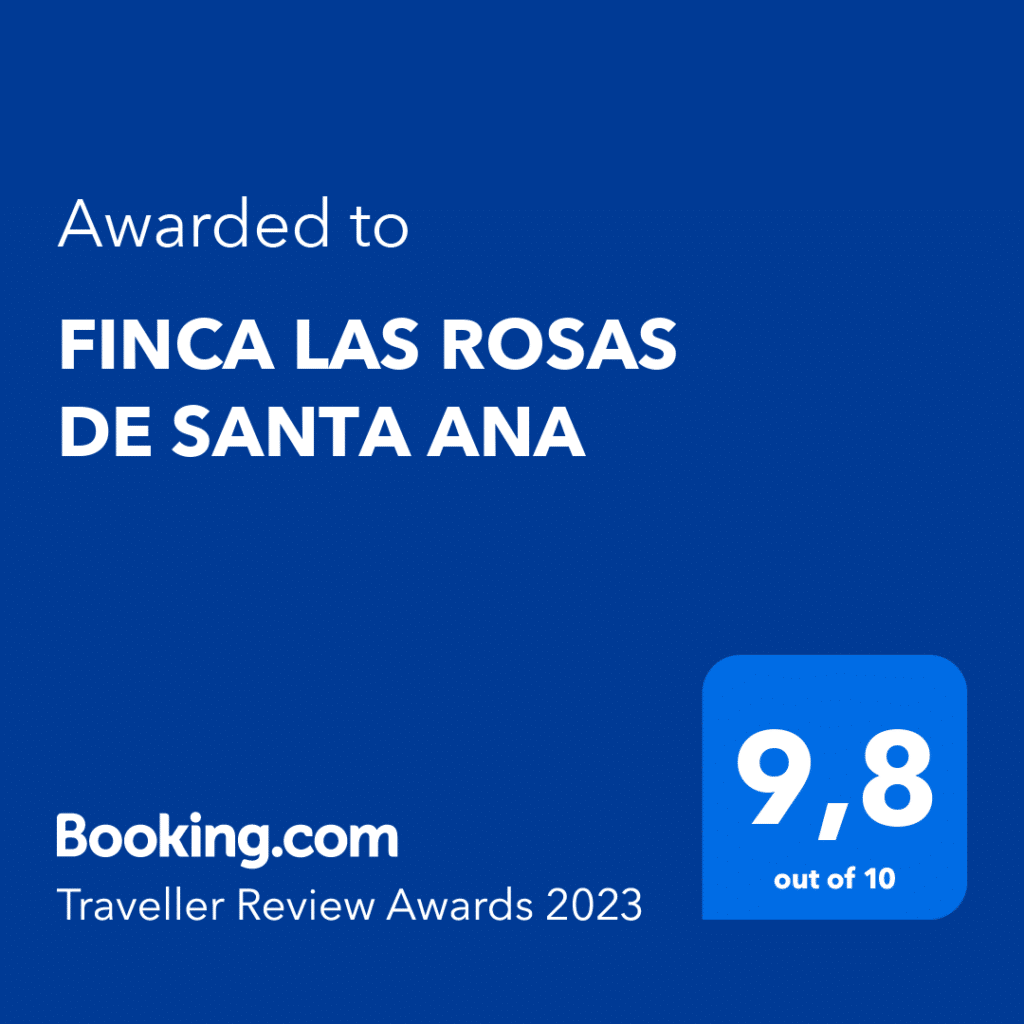 Thank you to all our guests for their enthusiastic comments which motivate us to continue developing our offer of quality, sustainable and ecological accommodation in Andalusia.
We have done a lot of work this winter, for your comfort: renovation of the tower, the pool terrace, addition of a new Chill terrace, installation of a bay window in the dining room.
We are still working to open an exceptional and exclusive 50m2 suite. Expected to open in October 2023.
It has been an active winter!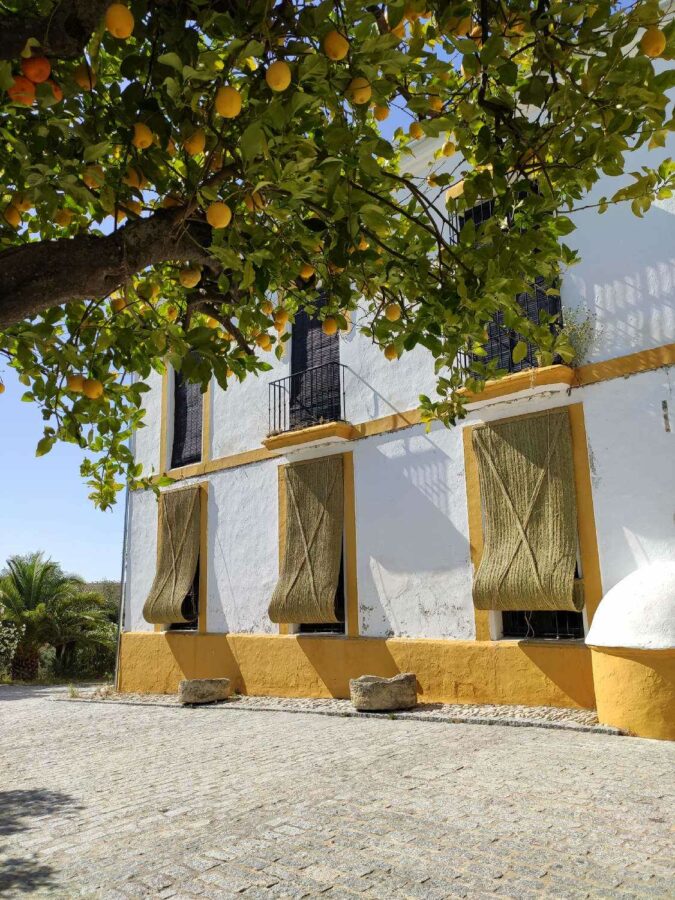 Atypical place and ecological farm in Andalusia
In the heart of the Sierra de Cadiz, in Andalusia, the Finca Las Rosas is an atypical and ecological place. Our farm, over 350 years old, has kept the architectural rules of very old Andalusian estates.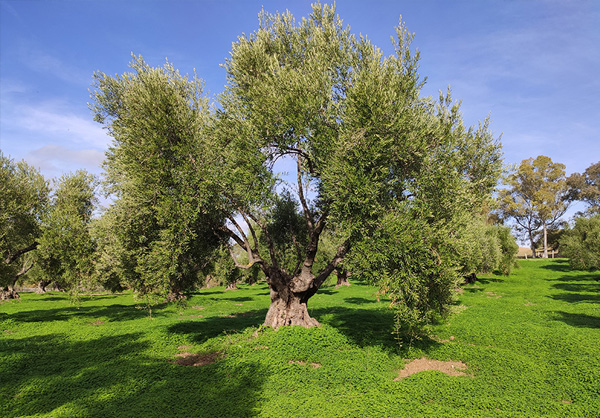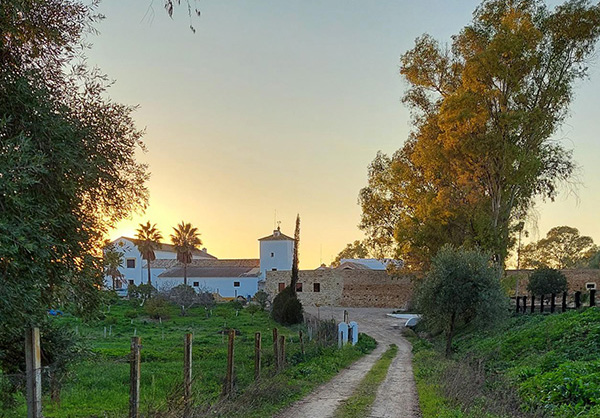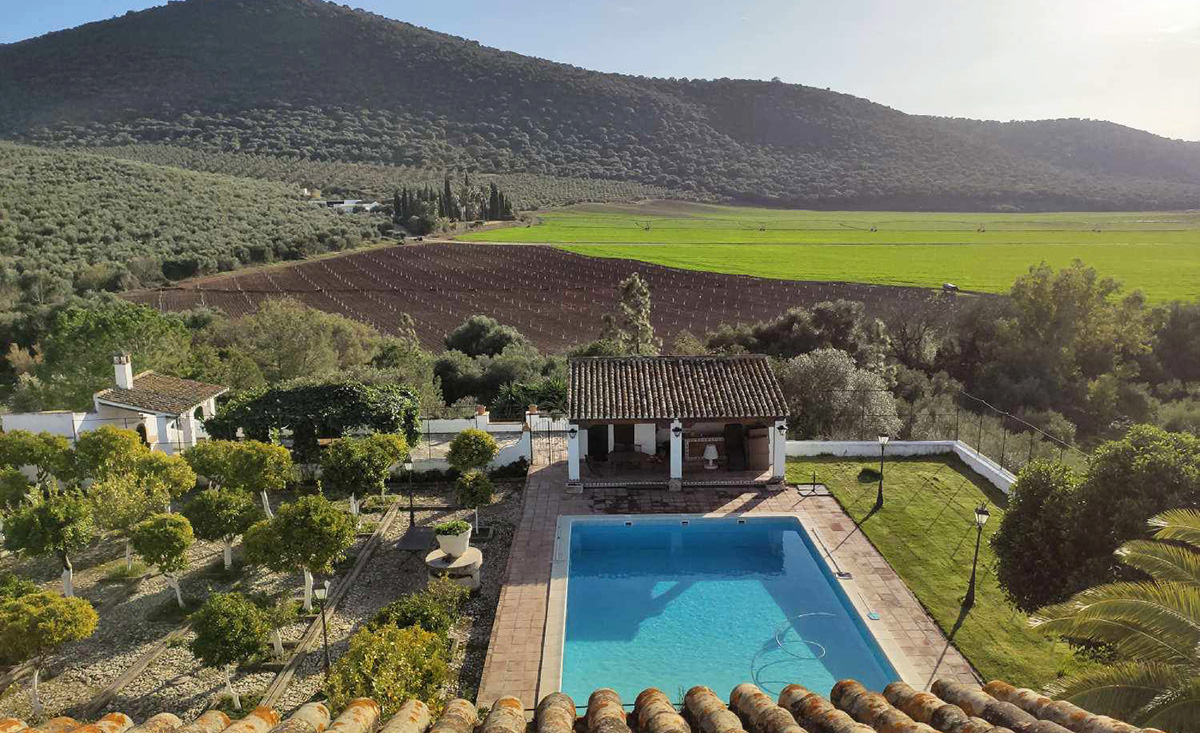 Surrounded by centuries-old olive trees, it remains a preserved place, home to a fauna of birds and other animals.
Andalusian patios planted with citrus fruits and roses are fragrant when they bloom in April!
Completely new, furnished with natural and traditional materials.
5-star comfort!
ACCOMMODATION IN AN APARTMENT​
Luxury in complete autonomy
Do you want to be autonomous? Our luxurious apartment with an area of 70m2, fully equipped is for you!
Swimming pool 15 x 8 m
Shaded swimming pool with sun loungers available, bar, unobstructed view of the olive grove.
Dinner
You can have lunch or dinner, just let us know one day before.
Relaxing
Relaxation room, Sofa, Music, Fireplace
Share our Andalusian adventure…
in an authentic Cortijo of more than 300 years. We revive a very old olive grove while respecting nature and its fauna. We produce our ecological olive oil based on an old variety of olives. Our approach is environmentally friendly and try to minimize our ecological footprint.
live to the rhythm of nature, visit Andalusia
Wake up to the songs of the birds, have breakfast around the swimming pool in the middle of the olive grove, appreciate the natural and local products.
Visit Andalusia, from Seville to Tarifa, from Cadiz to Malaga, at your own pace, without having to change hotels every day.
Enjoy the swimming pool.
To relax.
Tapas and chiringito drinks.
Dinner at the table d'hôtes by booking in advance, depending on the days and the number of reservations.
Admire the stars.
Spend a good night in peace surrounded by nature.
Would you like to know the availability of our accommodation? Have more information?
Adresse
Finca Las Rosas
CA 8101, km 7
11650 Villamartin – Cadiz – Espagne
Whatsapp & Téléphone
Preferably use Whatsapp because the phone does not works everywhere.
+34 622 81 34 19