ecology and sustainable tourism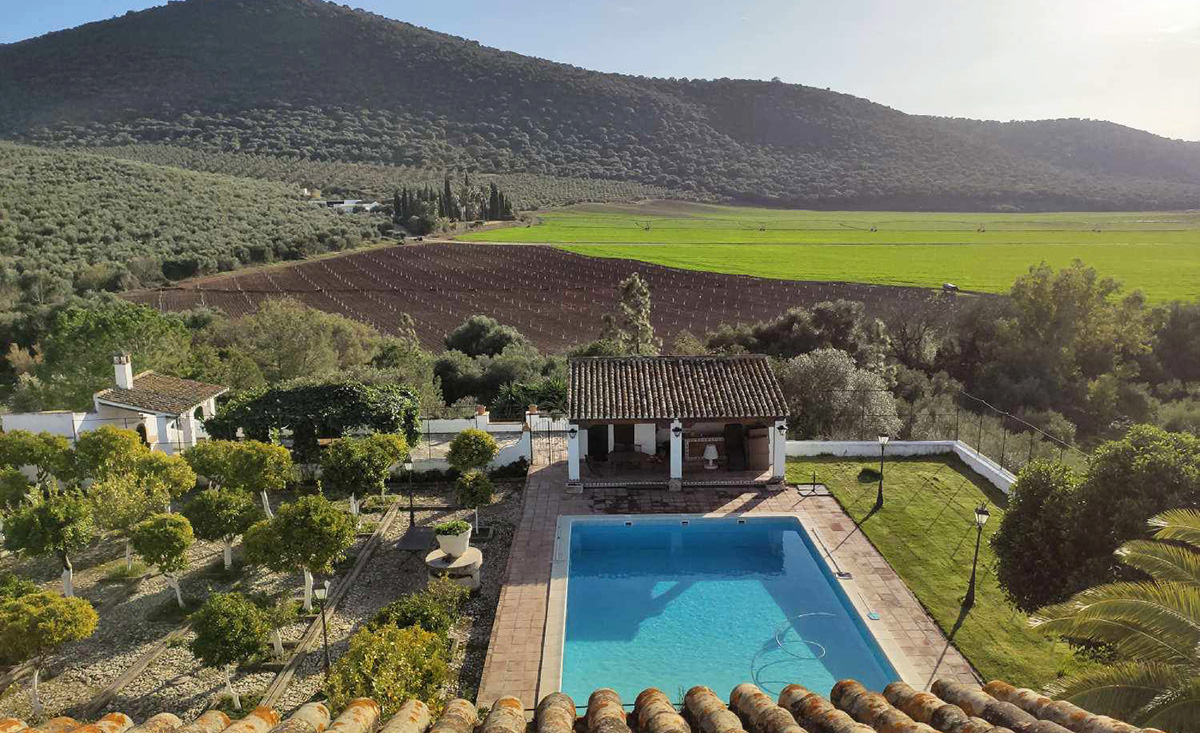 Share our Andalusian adventure
living in an authentic Cortijo over 350 years old
Renovated by Thibault and Nathalie, lovers of Andalusia where they have been living since 2019, Las Rosas is an ecological farm located on 10 hectares of land, 50 minutes from Seville and the Atlantic coast.
Giving a second life to the finca
The Cortijo (buildings of a farm) of 1800m² is more than 350 years old and has been renovated to offer you accommodation with the charm of the old and modern comfort.
We bring an old olive grove back to life while respecting nature and its fauna and produce our ecological olive oil from old varieties of olive trees.
Our approach is respectful of the environment and we try to minimize our ecological footprint. Our vegetable garden (which we share with the rabbits!), provides us with vegetables and aromatic herbs throughout the year.
We also house a few horses to fertilize and clean our olive groves.